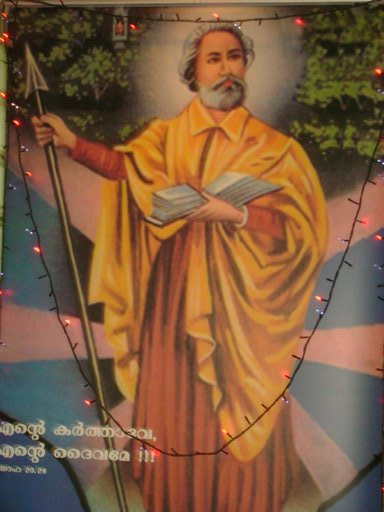 In commemoration of the Feast of St. Thomas, a solemn mass in syro malankara rite was hosted by Rev. Fr. Thomas Vettikattil (who was on visit at Kuwait) on 3 July, 2008 at St. Joseph's Hall, Holy Family Cathedral, Kuwait City. Many members of KMRM had joined and shared their sincere presence in the Holy Mass to prove their respect and love towards St. Thomas, The Divine Apostle.
After the Holy Mass, Bishop Camillo Ballin, Vicar Apostolic of Kuwait conveyed a message of felicitation in which the Lordship emphasized the important role of St. Thomas among each and every catholics.
Mr. K.O. John, KMRM President delivered to members a pastoral letter from Moran Mor Baselios Cleemis Catholicos, Major Archbishop of Malankara Catholic Church.
A blessed offering of sweet was distributed among all members to confirm love and respect in commemoration of the feast of St. Thomas.